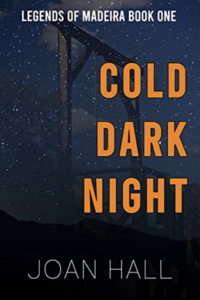 New husband, new house, new town… and a new mystery to solve.
Tami Montgomery thought her police chief husband was going to be the only investigator in the family when she gave up her journalism career and moved with him to Madeira, New Mexico.
But after the historical society asks her to write stories for a book celebrating the town's one-hundred fiftieth year, she becomes embroiled in a new mystery. If she can't solve this one, she could lose everything. Her research uncovers a spate of untimely deaths of local law enforcement officials. Further digging reveals a common link—they all lived in the house she and Jason now share.
Tami isn't a superstitious person, but the circumstances are too similar for coincidence. Then she unearths an even more disturbing pattern. And if history repeats itself, Jason will be the next to die.