The Importance of the Book Cover
The Importance of the Book Cover
You walk up to the bookstore. Chances are, before you even enter, you've seen them in the window. Bright colors, shades of grey, pastels, neutrals. Maybe they've got pictures on them, sometimes just words. Thousands of them sit on display in the window and throughout the store. They lure us in as readers, and make us think as writers.
Book covers.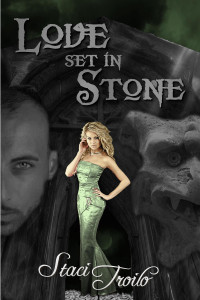 As writers, we spend a lot of time thinking about the importance of our words and making sure they're placed just so in our manuscripts. A lot of our blood, sweat and tears is put into these works before some of us even put any thought into what we will wrap them in.
It brings to mind the phrase "Don't judge a book by it's cover."
That is, however, exactly what people do. Many readers who are in a book store are drawn in by the cover of a book. The design, the colors, the font – any of those things can be appealing to someone.
There are several things that go into cover designing that catch a reader's attention, but here are my top three:
Title and byline font
Most people will recognize the font used on a Harry Potter book cover, or a Twilight book cover – that's because these fonts were unique, and popped, drawing the eye of the reader.
Colors
The colors used in the cover of a book are important. Not only is the right color scheme eye-catching, but it can tell a reader subconsciously the overall tone of a book. Books for children are typically bright-colored, and have happy, educational themes, whereas a book about a murder or mystery might be in dark tones, like black with blood red accents.
Representation of the book's content
The cover of a book, in combination with its title, should accurately portray a general idea of what the book will be about. For example, the cover of a romance novel might have a couple intimately depicted, while a children's book might have animals or shapes on the front.
There are many websites available for an author who wants to design their own book cover to find graphics. Most of these sites are not free, but look more professional than something done in Photo Shop if you're not experienced in graphic designing. Personally, I prefer to outsource my book cover designs, because I have no experience in graphic designing. It all depends on your comfort level.
When submitting to a publishing company, many publishers look for the same things in the cover I mentioned above. If you haven't created a cover for your book, or outsourced already, it doesn't hurt to check with prospective publishing companies to see if they have graphic designers they work with regularly.
Hopefully, these things help when you're considering whether or not to design your own book cover, or outsource. Ultimately, though, I hope it helps you understand how to determine if the book cover will help to market your book properly. For more submission tips, browse through the AIW Press blog.