Author Spotlight – A look into the authors at AIW Press: Karen Malena
Author Spotlight – A look into the authors at AIW Press: Karen Malena
Here at AIW Press, we value our authors. They dedicate a lot of time and effort to tell their stories, and we want to show appreciation for all their hard work. This week will start our "Author Spotlight", a segment where we interview one of the authors that have published with us, giving our readers and aspiring authors a look into the process behind creating the narratives we have come to love.
This week, we will feature Karen Malena. She is the author of "Love Finds A Way", the second book of the Ligonier Romance Series. In her spotlight, Karen tells us a little about this book, as well as some of her past work and future project ideas. We'd like to thank Karen for the insight she's given us, and we hope our readers enjoy her interview as much as we did!
What gave you the idea for your current work?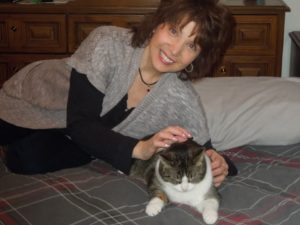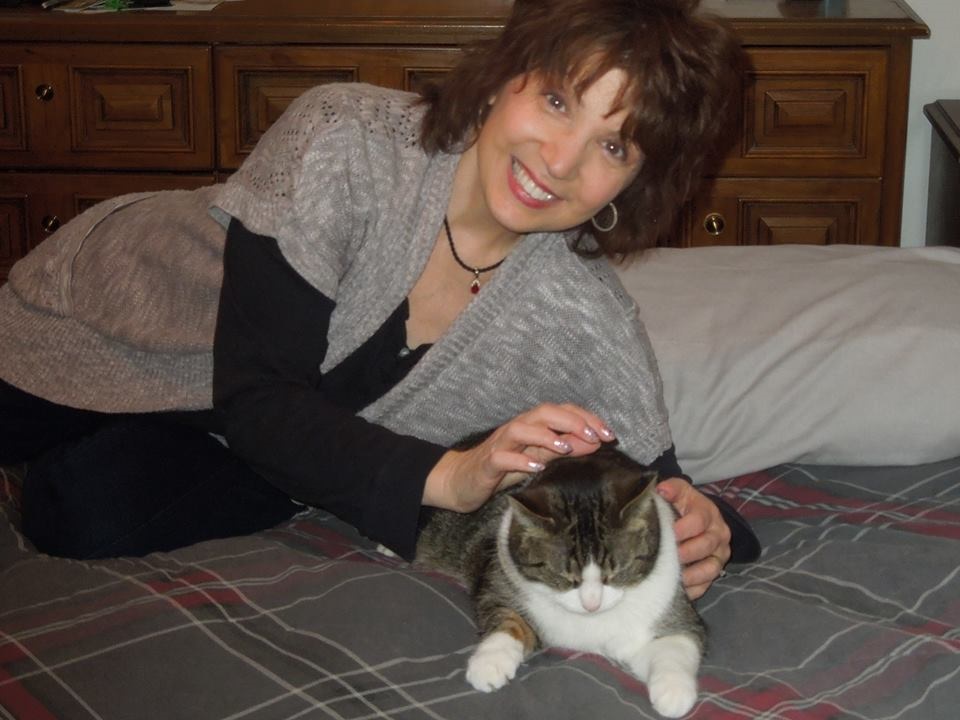 With my mother developing Alzheimer's type dementia in the last few years, I've watched my father treat her as if she's still the young beauty he once courted and fell in love with. It came to me that golden years love is every bit as romantic and important to talk about. We may all learn a thing or two from our elderly.
So one night, while staying at a lovely, historic bed and breakfast in the town of Ligonier, a story began to come to me. What if I took the town that my husband and I loved so much and had an older couple actually meet in their later years? That is how the story came to me of Harry and Rose.
You mentioned this story takes place in Ligonier. What makes this setting so special?
This town is such a respite for me and my husband. We live in the busy, crazy town of Monroeville, and our weekend getaways to Ligonier are such peace-filled times for us. It is a clean town, quaint and friendly. We've made quite a few friends there now.
What has been your favorite part of this story?
I enjoy writing dysfunctional characters and redeemable characters. Harry has a son, Tim, he is estranged from, who carries a ton of his own baggage, and Rose actually has a terrible secret from her youth that she still carries as a huge burden. Therefore, my favorite parts are always characters who have some sort of issue going on; something that can help a reader perhaps who may be going through something similar.
If you could be any character in the book, which one would you be?
I'd have to say Tim once again, is my favorite. I would like to step into his shoes and see what makes him the type of man he's become. What is it about the relationship with his father that pushed him away? What caused him to seek the bottle to solve his problems? However Tim also has a huge heart that he wears on his sleeve, and he would do anything for another. His relationship with God has never faltered no matter how low he has sunk.
I understand you are planning two sequels. Would you tell us a little about them?
The townsfolk of Ligonier asked if I would write one story for each of the four seasons. So I believe the next story will take place in summer, and then the last will of course be a Christmas novel. I will be introducing new characters in each book, but I will continue the story of McKenna and Tim and Harry and Rose. Each book will have a secret or something a little mysterious that one of the characters will find out about themselves or another.
What are you working on now?
I am presently taking the beginning of a novel I began a few years ago that was written in the first person, and am changing it to my third Ligonier novel and also into third person. It's quite the challenge.
What other ideas would you revisit, and/or would you work on in the future?
I have so many ideas and so little time. I would love to delve back into the world of Piggy the cat, and also to explore where my sci-fi dystopian Sound of Silence might take me. I'd love to possibly work on a prequel to that book, or at the behest of another author, explore the world of a really great character from that book, Gil Santiago.
What's your story? How did you get into writing?
Because of serious issues in my childhood, a mother who was hospitalized for mental illness, I found myself with a huge imagination and a love of reading. Because of these things, I began to write out little tales where I could escape into make believe worlds I created. I have a love of books so strong that I re-read my favorite books many, many times, and also re-read favorite pages over and over again too. Words and stories are such a big part of who I am.
What advice do you have for aspiring authors?
Follow your heart and dreams. Write daily, and write even when it's not on paper. Think about your story while you drive, or walk. And take notes whenever possible. Be creative and confident.
You can connect with Karen through these websites, and her work can be found there as well!
http://karenmalena.blogspot.com/
https://www.facebook.com/Karen-Malena-Creativity-Writing-Art-318764301539139/

https://www.amazon.com/Karen-Malena/e/B005TH0F0Y/ref=sr_ntt_srch_lnk_1?qid=1476317658&sr=8-1