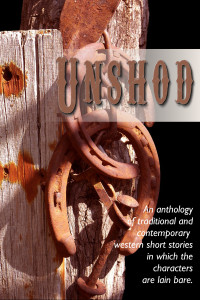 Actually, yes, it is our first rodeo. Well, it's our first western, anyway. We marketed this with the tagline: Not Your Granddaddy's Westerns. Why? Because, well, for starters, there are no rodeos in this anthology. (Well, there is a small rodeo scene in one of the stories, but it's not your average cowboy tale.) Not many of the stories fit into the "Old West" fiction trope.
When you think of westerns, you probably think of John Wayne and Clint Eastwood. Tumbleweeds and prairies. Old saloons and brothels. Six-shooters and dynamite. White-hat sheriffs and black-hat outlaws.
That's the old west. And that's fine. It's a tried and true genre; one enjoyed by multiple generations.
The official definition of a "western" though is a story that takes place west of the Mississippi River. And that leaves a lot up to interpretation.
In Unshod, we accepted a wide range of stories—modern and historical, romance and action, realistic and supernatural. We accepted them because they embraced the definition of "western" in the broadest sense of the term, while allowing authors the freedom to explore many facets of the genre and readers to immerse themselves in various types of stories.
Traditionalists might be scandalized by the thought of a modern western or a supernatural love story, but many readers loved the contemporary twist this anthology offers.
As warmer weather rolls around and rodeos ride into towns across the country, we invite you to check out Unshod. They're not your granddaddy's westerns, but they're darn good.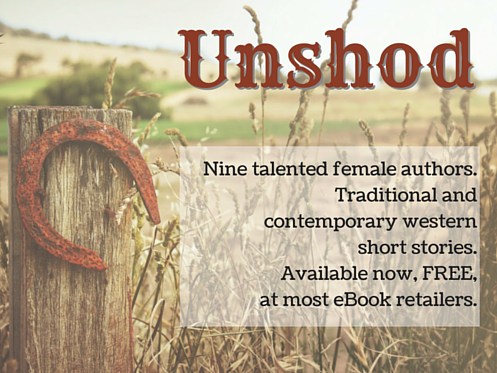 Save