Blanche, Muffy, Winchester, Bruiser, Tiny. Each name and nickname evoke something in us. They imply something.
Each time you choose a name for a character in your work, that name determines how you want your reader to react to the character—the image you want the character to portray.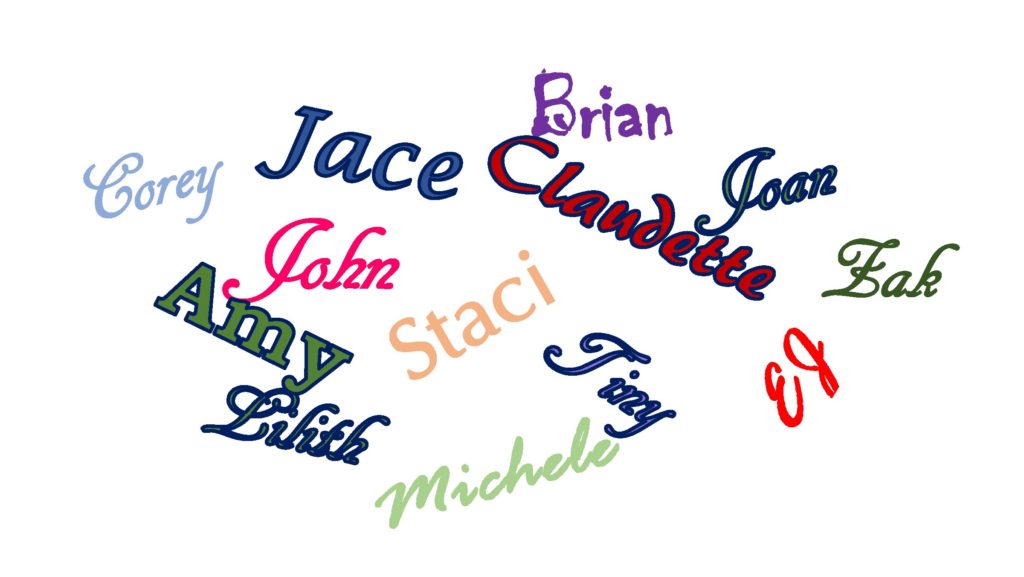 A simple name will set the tone of your work and determine how the character will act. And, when you take the time to name a character, that tells the reader the character is important to you and to your story. He has meaning, and you want your reader to remember him. If the character isn't a vital part of your story, don't name him—simply refer to him as what he is (waiter, lawyer, lifeguard). These words let the reader know a bit about the person but keep them from becoming too prominent.
Not only will names aid in the description of your characters, they help set the time period. For example, Beulah, while popular in the late 1800s, isn't a common name today. As a reader coming across this name, you most likely would imagine an old woman rather than a young girl.
How can you choose the perfect name?  Every author goes about it differently, but below are a few tips that can help.
Use an online name generator
Read phone books
Walk though a cemetery
Search the Internet
Ask your friends
There are things you should avoid when naming characters as well.
Names that don't match the time period
Names that sound the same or start with the same letter
Names that are hard to pronounce
What tools do you use to name your characters? Share them with us. We'd love to know.